Southwest Suburban Federation of Teachers





Diverse. Dedicated. Determined.
Any form you may need, either as a Council Officer or Member can be found by clicking here.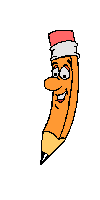 Being a member of 943 provides you with support at your workplace, and also offers you money savings on consumer benefits and services through the IFT, AFT, and Union Plus.
Click here IFT Benefits
Click here for AFT Benefits
Click here for Union Plus Benefits
​
Local 943, the IFT, the AFT, Union Plus and the Chicago Federation of Labor all offer scholarships to both our members and their children.
Click here for more information on all the available scholarships.